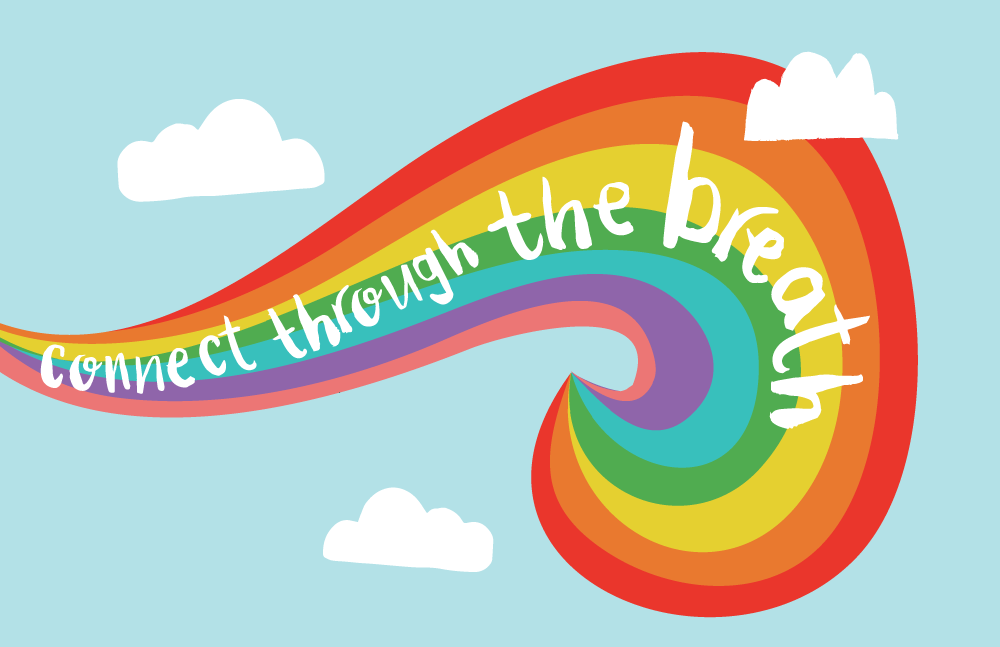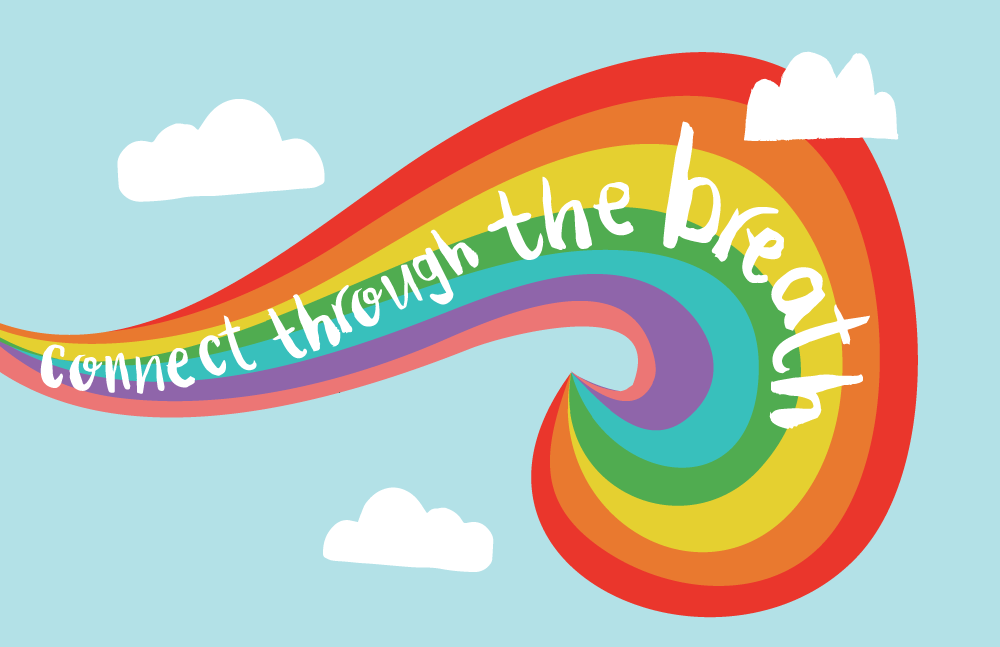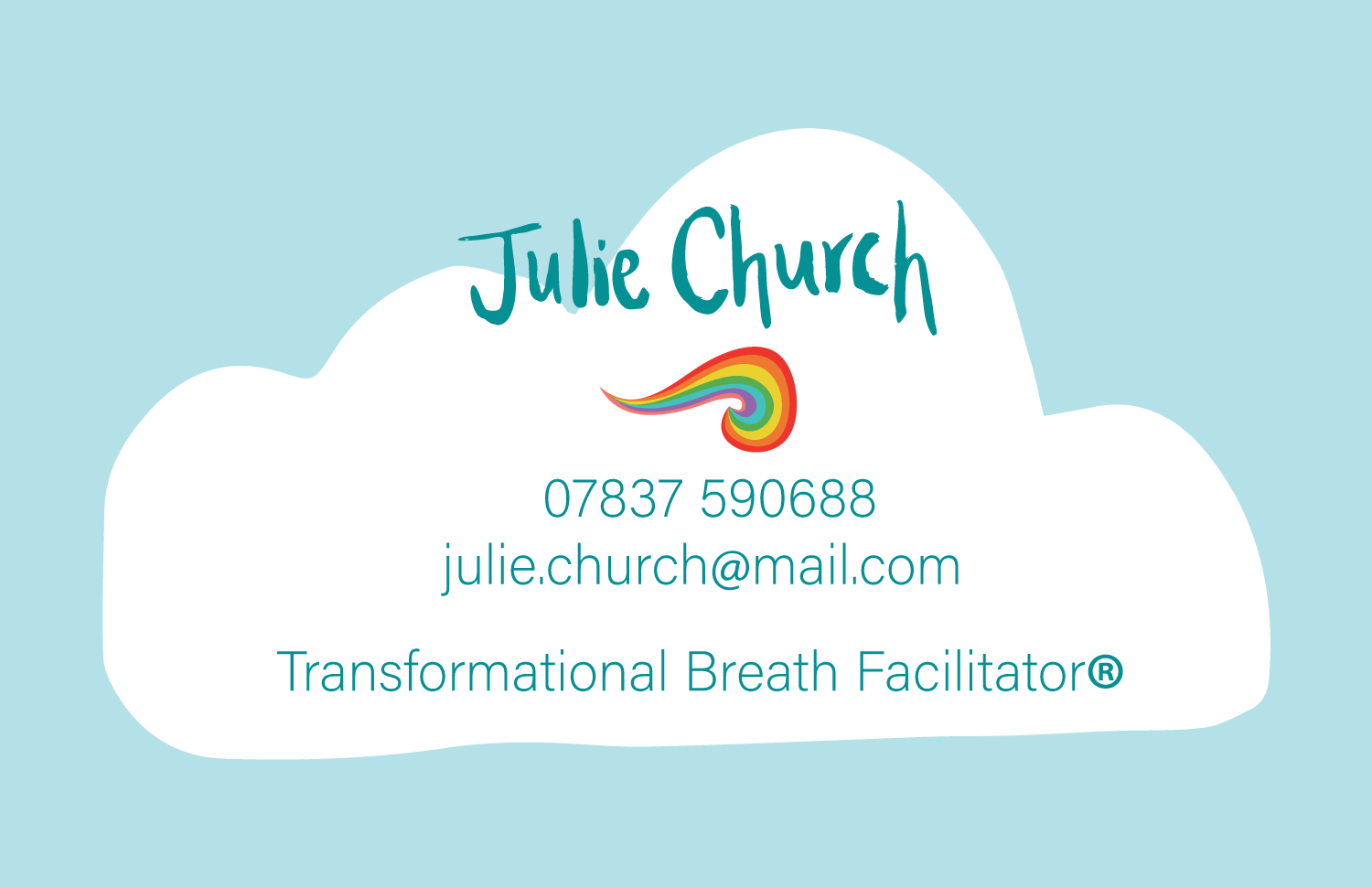 A two sided business card design created for a customer Julie Church for her Transformational Breath Facilitating. 
The brief: To create a business card that represented Julie's transformational breath work. Using a quote and/or rainbow. Together we spoke about the design and how we wanted to illustrate the flow of a breath using natural elements and a 'breath of air'. Julie settled with the final quote used 'Connect through the breath'. She liked the idea of using colour and handmade touch to show this.

I created a swirl of air to represent the breathe in a rainbow form to connect with the natural elements and the out take of breathe, adding a rainbow design to add vibrancy and life to the design. I hand lettered the quote and placed it so it looked like it was flowing with the breath of air. This all connects to the transformational breath work Julie does that focuses on breathing and how one connects to their inner self whilst creating a natural flow of breath that helps one connect to their spiritual self. 
Edit: ADD photo of finished business card